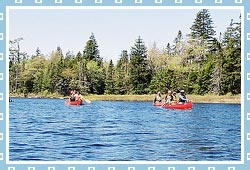 Matheran is an eco-friendly hill station and attracts lakhs of tourists every year. Known as 'Maharashtra's Gift', Matheran, with its 38 peak points, is a great getaway from the pandemonium of city life. One of the closest hill-stations to Mumbai, Matheran is around two hours from Mumbai, by road. The hill station is tucked away at the base of the Sahayadri Mountains and is unpolluted. Since, vehicles are banned from entering this hill station limit, be prepared to be on foot once you get to this place! One of the finest hill stations in Maharashtra, Matheran is a beautiful tourist destination that offers stunning views of the Sahayadri ranges, a bird's eye view of the lights of Mumbai and chilly nights. A number of boarding and lodging facilities are available here to cater to the huge inflow of tourists. For those wanting to savor the delights of this scenic beauty, the 38 peaks offer the best views of the hill station; local vendors whipping out local delights to enjoy with the views is another highlight of this place. The Toy Train is also another popular tourist attraction of this hill station. If you are intrigued and want to know more, read on.
A Panoramic Hill Station
Places To See
All the 38 look-out points of Matheran are worth a visit but some points are out of bounds for tourists due to safety reasons. Some of the best peaks and points in Matheran that offer the best views of the hill station are Panorama Point, King George Point, Louisa Point, Echo Point and the Charlotte Lake. The Paymaster Park and the Panthers Caves are also great places to visit for those wanting to witness wildlife. The cliffs of Matheran can be enjoyed and viewed from the tops of restaurants and even through hotel rooms. One of the most eco-sensitive regions, Matheran is best explored on foot or on mountain bikes. Apart from the usual sightseeing, Matheran also offers activities such as hiking, trekking, climbing etc. One of the biggest attractions here is the famous Toy Train. Trips from Matheran to Neral and back, take a thrilling 280 zigzag turns through the Sahayadri ranges, making it an exciting experience for all tourists.
Shopping
This charming hill station is also a popular shopping destination for tourists. Local Matheran Hats, sandals and sweet 'Chikki' are popular here. The honey available in Matheran is also considered to be very popular.
Eating Out
Fancy restaurants are not easily available in Matheran. Try the stalls, the food vendors and the dhabas, who promise authentic Maharashtrian and Punjabi food.
Accommodation
Budget Hotel